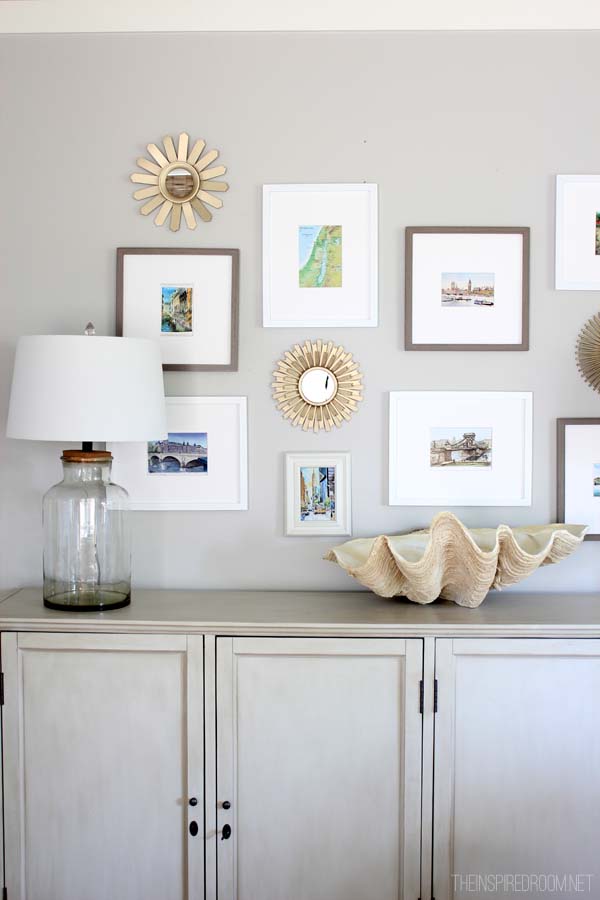 Remember when I said I was having trouble finding large glass lamps, so I resorted to my DIY glass bottle lamp?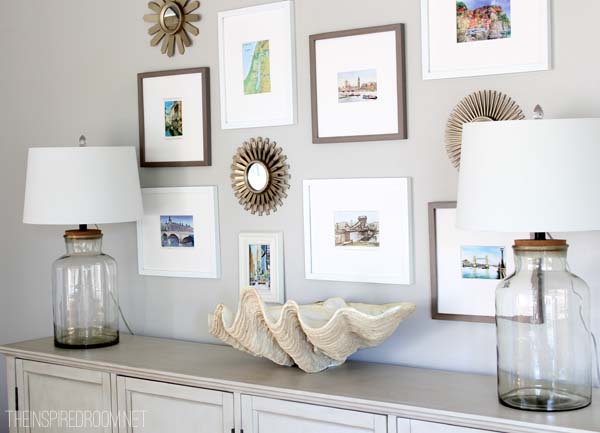 Well, HomeGoods surprised me recently and had tons of pretty and large lamps, including these lovely glass lamps I put on my console cabinet! YAY! (Similar Lamp Source, and more options HERE)
They aren't as huge as my glass jar lamp, but still a really nice size. It's nice to have a big statement lamp or two in a room!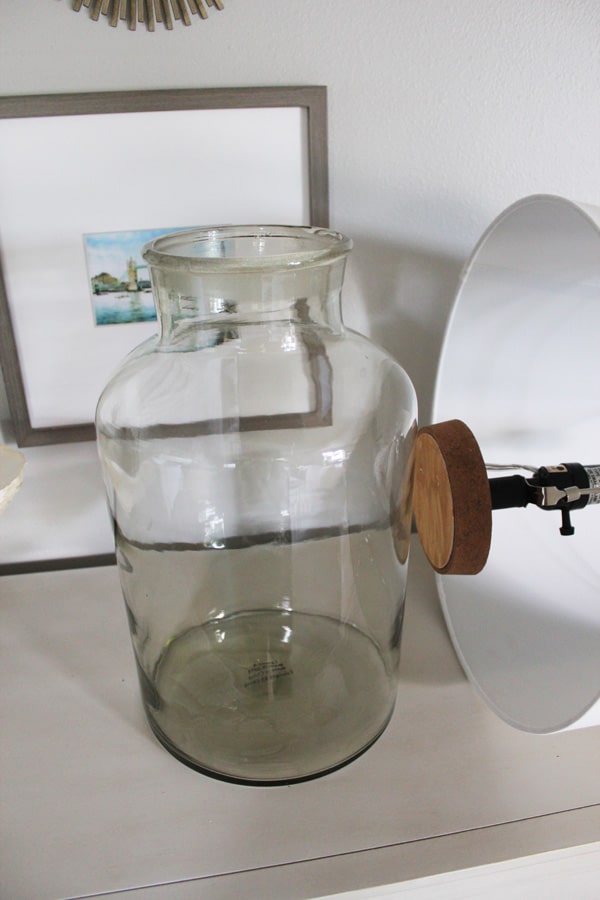 And the bonus of these beautiful glass lamps? They have a cork "lid" that comes off so you can fill the jar with something festive if you want to! I've seen similar lamps to these at Target recently. You can find them here or here!
I like them just simple and empty, too, but I can imagine it would be fun to fill them with pretty Christmas decor, seashells, driftwood, pinecones, postcards, books, mementos or even use them like a little terrarium. Or maybe I would opt for faux plants or flowers, just so they would be stress free! I haven't filled mine with anything yet, but I did a little searching for inspiration. I'm sure I'll be trying some of these out for myself!
Below you can find some beautiful Pottery Barn lamps I really like with ideas of possible ways to fill them.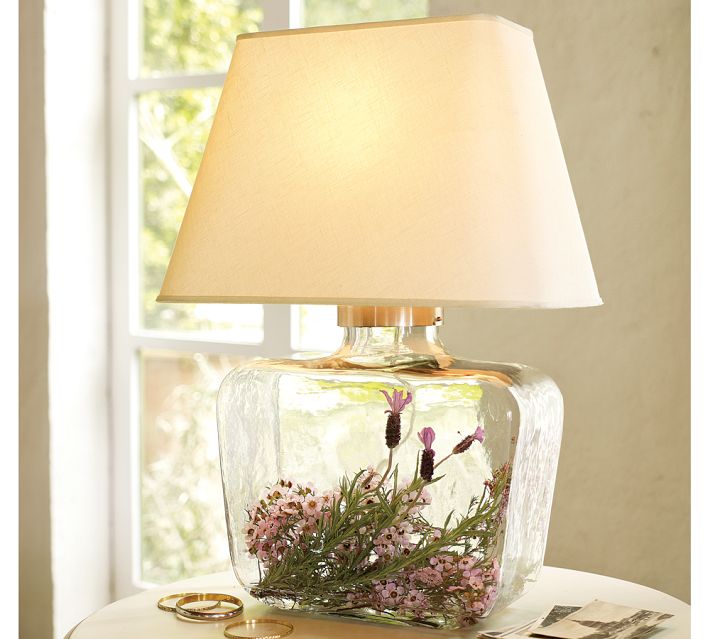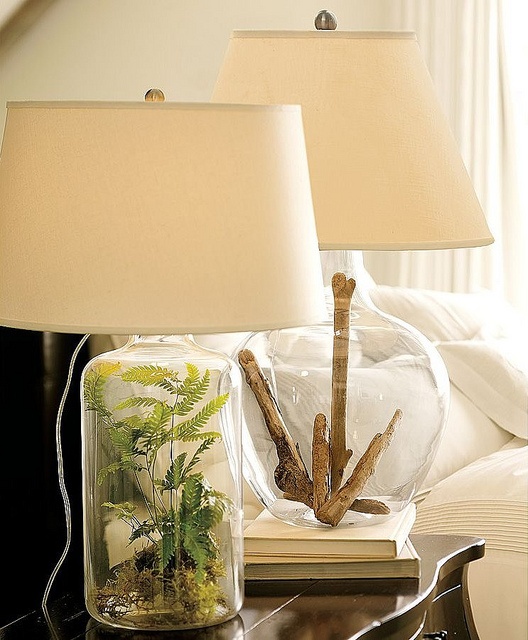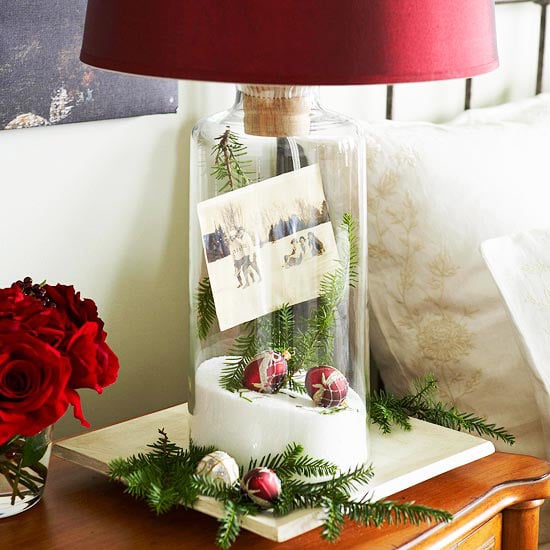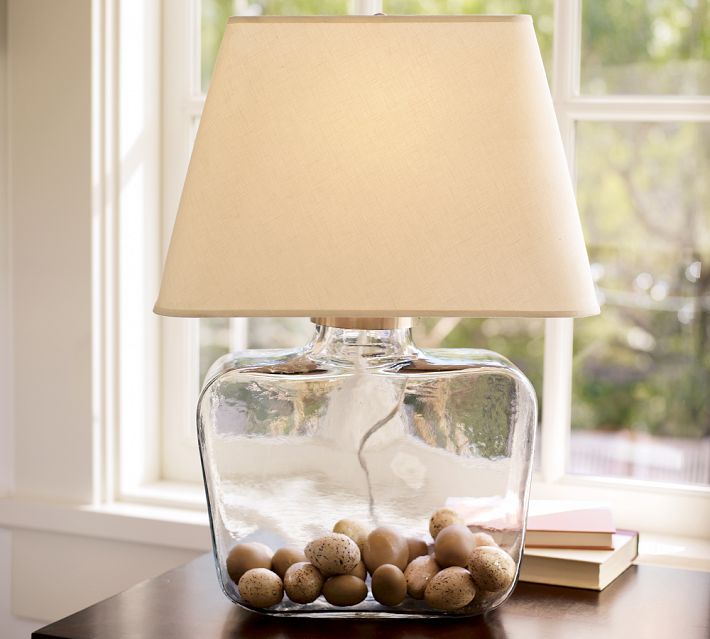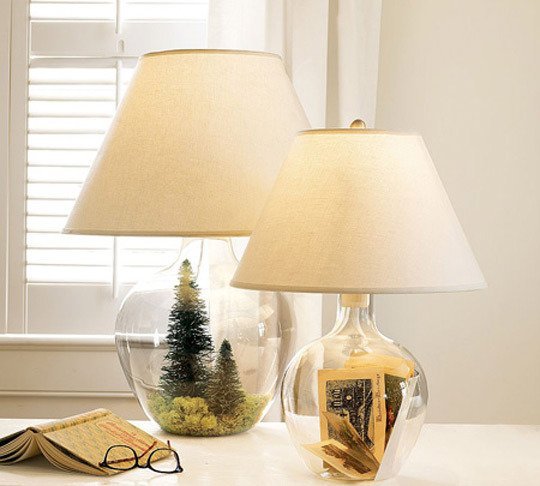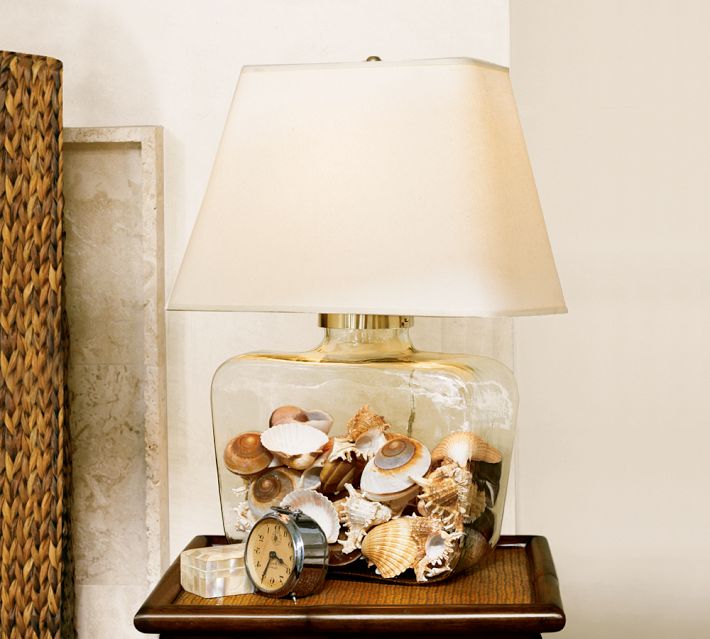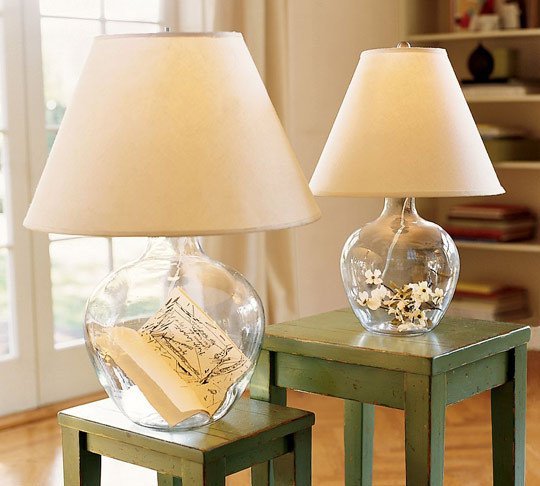 It's fun to have simple ways to change your decor seasonally, don't you think?
Find similar fillable lamps HERE!
---
Source: Style Tips - theinspiredroom.net