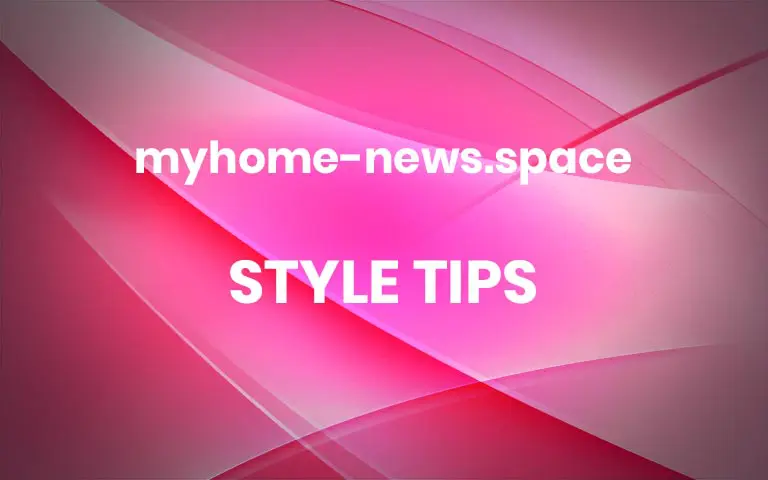 This Post May Contain Affiliate Links. Please Read Our Disclosure Policy here
Shopping for new things in a store or online can definitely be fun (especially when you're excited about fall decorating or making your home cozier for winter!) but I think rearranging what you already have can be just as (if not more) rewarding! Do you agree?
If you're new to decorating, I'm glad you are here to learn. Today I'll let you in on my favorite decorating tip…a secret decor strategy you may have always wondered about (and I'll talk a bit about why I moved my blue lamp to this room!)
Of course, if you're a seasoned decorator, you'll know exactly what I'm talking about. And if you've been following me for years, you have watched me decorate this way over and over AND OVER AGAIN! It works and it's fun, too. You've seen me decorate this way over time, through makeovers in a variety of rooms, homes, in all of the seasons.
When you are new to decorating, you might wonder (like I did years ago) if you have to buy things all the time in order to love your home. Have you wondered how some people's styles can look so eclectic and unique, while some look almost identical to a few others you've seen?
Or maybe you've wondered if people have to redecorate to keep up with certain trends. Perhaps you have noticed how some people seem to pull together in room in a hurry without buying anything new. Maybe you (like I did!) wonder how others were able to afford all of that new furniture or decor!
It might seem like it's all a mystery, or maybe just an endless cycle of spending a fortune is required to decorate or stay in style.
Sometimes people are able to spend a fortune on all new furniture or seasonal decor. It's true. That's one way to do it! But those of you who've been collecting their furniture or accessories over time know my style secret. Once you go this direction, it not only saves money but gives you a more unique and collected look that can stand the test of time. This secret offers you the opportunity to refresh your home every season without spending a fortune.
My secret decorating tip is to collect pieces you love over time. When you decorate this way, it's fun to update a room even without buying new things because YOU LOVE WHAT YOU HAVE. When you chose wisely to begin with, your look doesn't go out of style. You get to go shopping in your own home and quite often you'll find just the right piece to complete a space or decorate for the new season.
And when you don't have what you need but you have the funds to add to your collection or you find something special enough to buy, you can do that, too! Every time you add a new piece (or several) to what you've have collected over the years, you get a fresh updated new look and can quickly pull your home together in any season.
This is precisely what I've been doing in our new home, just like I have repeatedly in every home we've lived in. Sure, I might buy a new accessory, a rug, or even furniture if the budget allows and right item is discovered. But I also love when I do NOT have to buy something new. I enjoy mixing and matching and rearranging what I have until the room feels right to me.
If I stumble upon something somewhere that I love (or if what I have just does not work well in a new space), then hooray, I thoroughly enjoy adding the new item.
Source: Reversible Blanket on Back of Sofa
As you can see, I moved my blue glass lamp here from my upstairs office. I loved it upstairs (I love it in every room to be honest!), but I wanted a round lamp in this corner. I felt l like it needed a larger round lamp as a statement piece, but something that wouldn't block the light from the window.
For a week or two I had a beautiful tiffany style lamp sitting there that we've had for several decades (and is apparently back in vogue!). We love it, but after living with it in that spot for awhile, I decided I'd like it better in the other corner. (Even if you're a seasoned decorator, a lot of times decorating involves moving items around until you love them where they are!) So off I went to shop for something in my home that would work.
Turns out, the blue glass lamp was just right! It's weighty enough to fill some of the space there, but airy enough to allow light and color from the outside window flows through the glass. I do miss this lamp upstairs, but I only have one so this spot took priority!
I bought that lamp on sale a few years ago for my last living room because it just felt like ME. Remember the blue glass lamp I made myself? I feel like blue glass lamps will always work somewhere in my home. Around the same time as the blue lamp was added, I bought this blue rug and now here they are, paired together again.
Buying new things over time expands your options and updates your current look. Pairing things you have collected over time, or with any new item you choose to get, is what creates your unique STYLE!
Do you like to decorate this way, too?
More Inspiration:
How to Decorate a Fall Mantel (Using What You Have)
Favorite Design Books + Video on Finding Your Style
How to Decorate: The Slow Process to a Style You'll Love
Traditional and Collected Coastal Style: Get the Look
One Essential Decor Element You Probably Need More of In Your Home
The Secret to Finding Your Style and Feeling More at Home Where You Live
4 Important First Steps to Take When Designing a Room
My Decorating and Homemaking Books
Catch up on more posts in our Fall Nesting Series! More