PhotoWall is a great online source for wallpaper & wall murals. They are custom made to fit your space, and their selection is huge!
This is a sponsored post written by me on behalf of PhotoWall. All opinions are 100% mine.
I recently installed a mural from PhotoWall. It is their Watercolour Grey, and they offer it in several different color options.
PhotoWall is offering my readers a discount! Save 25% on your order using code sincerelysarad2020.
Photowall offers quick shipping, so this is a perfect project while so many of us are stuck at home.
The wallpaper and wall murals come with their own wallpaper paste. You simply have to mix the powder with water, wait a few minutes, and your paste is ready!
Photowall offers a wallpaper kit for some additional cost. I highly recommend it and think it's a great value for the tools you received (and can be used over and over again)!
The mural comes in strips which are numbered and make it easy to know where each panel goes. They are printed to begin on the left side of the wall and work your way over to the right side.
I found installation to be fairly easy, but I have installed wallpaper several times. I will say, actual wallpaper is much easier to install that removable wallpaper. There's much more give such you can move the paper around whereas removable wallpaper has an adhesive that sticks with no give.
I have a full wallpaper tutorial HERE if you need help hanging paper (but keep in mind this tutorial is for prepasted paper). For PhotoWall wallpaper and murals, you simply add the paste to the wall.
I never had a seam roller until I received the wallpaper kit, and it makes a huge difference!
Here is a before of the space: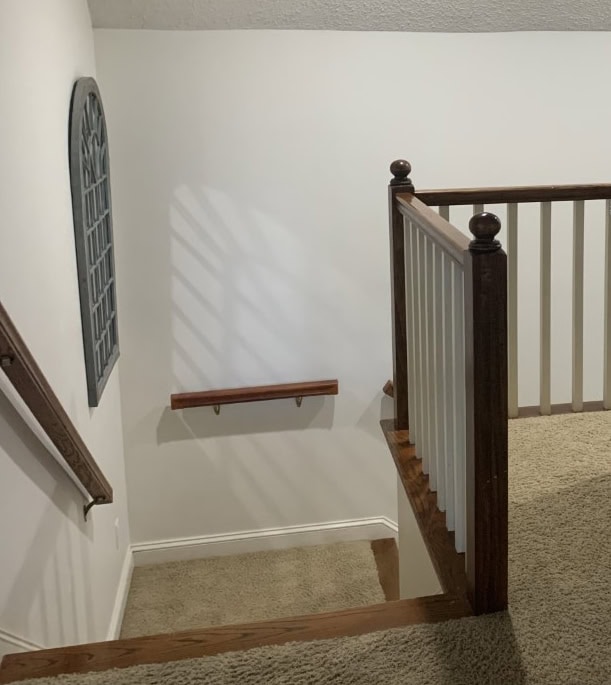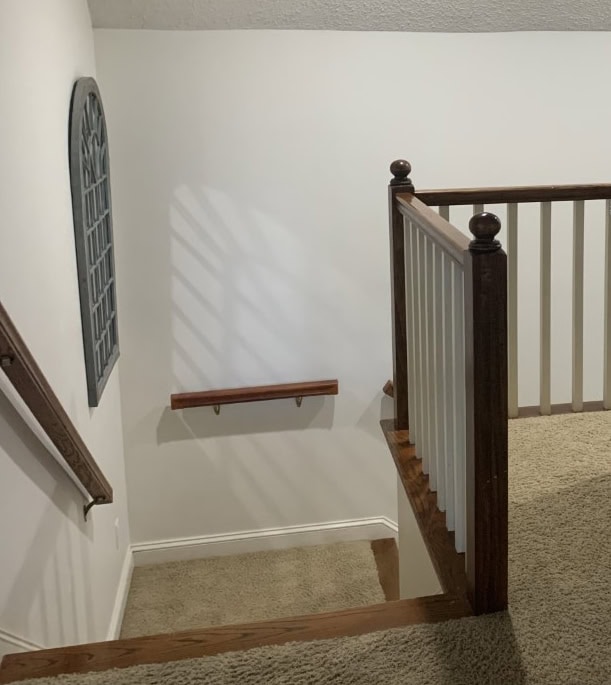 And the after:
We're prepping for new flooring, so the brown carpet will be replaced with something that has more of a gray undertone. I also painted the cherry banister to brighten the stairway since there is no natural lighting.
I also added PhotoWall's wallpaper to our half bath, and I love it! It is called Oh the Tulips, and it adds fun, moody elegance to the space. This room is also a work-in-progress as we're replacing the white tile with luxury vinyl, and I'm considering painting the wall treatment – any thoughts on colors?
Besides being a fantastic source for online source for wallpaper & wall murals, Photowall also has product . They offer canvas prints, framed prints, and posters. You can even upload your own photo and create any thing from a wall mural to a framed print.
Go create something!


Are you new to my blog? Go HERE to see my home tour and HERE to shop for items I use in our home.
Find me on Facebook | Instagram | Twitter | Pinterest
---
Source: DIY - sincerelysarad.com