About five years ago, we added a square paneled wall treatment to our dining room, and you can see that tutorial HERE. It was the first of many wall treatments we have done over the years, and I do feel like this one will stand the test of time.
It was a medium gray for the first few years of its life.
And then (just like I always do), I decided to switch it up and wanted a change. I painted the square paneled wall treatment off-white (the same color as the trim in the room) to brighten up the dining room.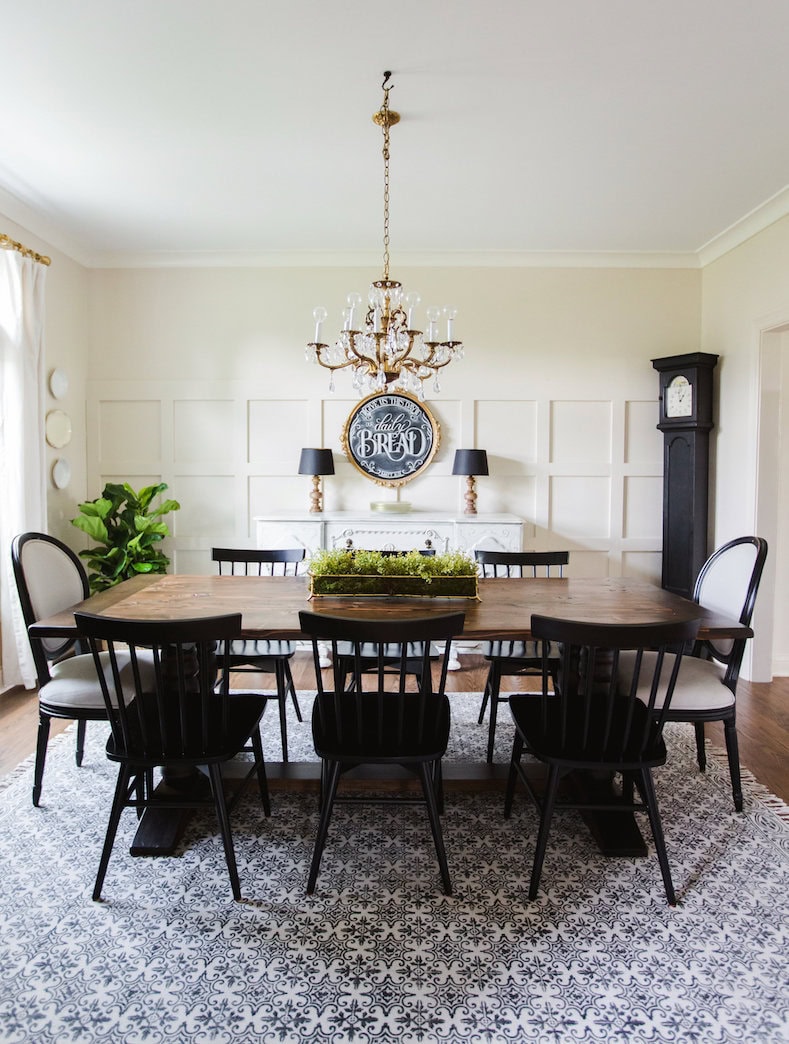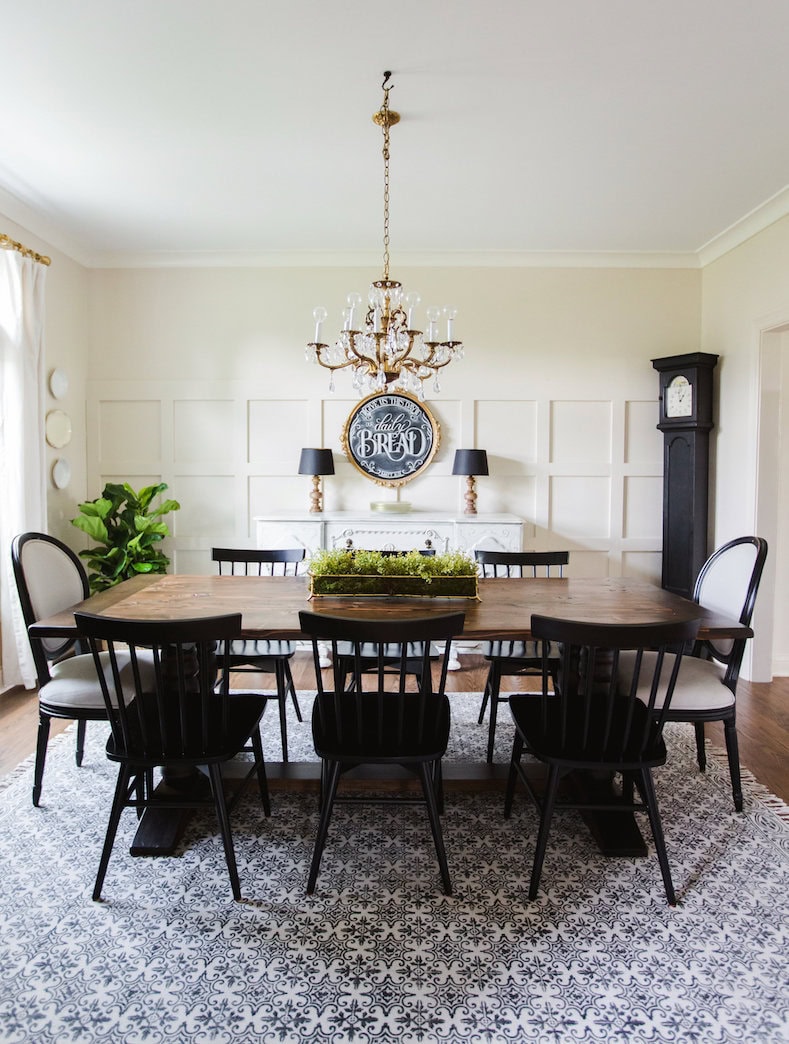 I have always liked the wall treatment but felt like something was missing. It needed a little more detail, so I decided to fix that and added some additional smaller molding to the inside of each square. It's all in the details, right?
This wasn't a hard addition, but it was time consuming cutting each of those interior molding pieces. Although we tried, not one of those squares is exactly the same. Even being off an eighth of an inch makes a difference on this project.
Again, if you are looking for the original tutorial for this wall treatment, you can go HERE to see how we originally created this accent wall (pre additional wall molding).
Once I had the small molding installed, I painted the entire wall treatment in a gray with a green undertone (I know – back to the darker colored wall again). The color is by Benjamin Moore and it is Storm Cloud Gray. It is even more beautiful in person.
Want even more accent wall ideas?
I have created several accent walls in our home, and you can see all the details on those HERE.


Are you new to my blog? Go HERE to see my home tour and HERE to shop for items I use in our home.
Find me on Facebook | Instagram | Twitter | Pinterest
---
Source: DIY - sincerelysarad.com