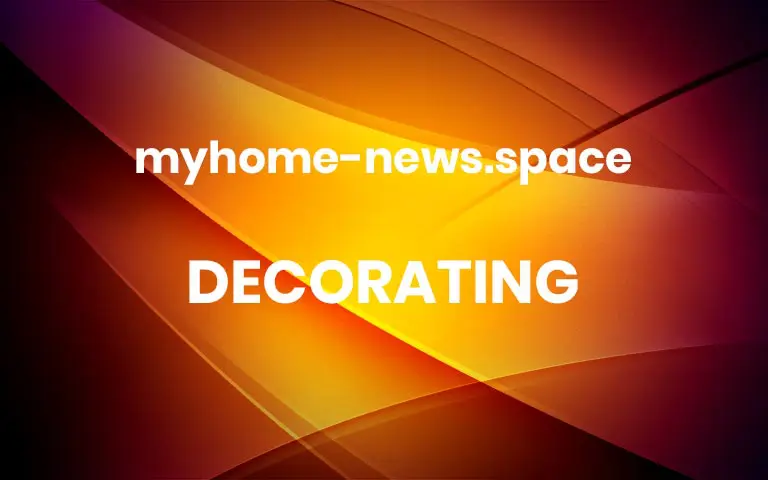 Pin
Share
Tweet
Here we are on the other side of the holiday season and in the year 2021. If New Year's Day didn't land on a Friday I would have been back posting on January 2nd. The weekend was an added bonus to our holidays. 🙂
Now that it is the first business day after New Year's Day, it is time for me to get back at it.
Taking time off always renews me and gets my brain fueled with new ideas, especially knowing that HOME has taken on more purposes and meaning than ever before.
Although we've said goodbye to 2020, its challenges didn't go away at the stroke of midnight on January 1st. In my home I still am in control and can make it as comfy cozy as I can for the uncertain times we are living in.
As I redefine my surroundings to fit into how 2020 changed how I do a few things, I will be making a few changes for my everyday needs.
For instance, when I updated my kitchen island to make it work even better to make it easier to do daily tasks. Function first – then styled and pretty. 🙂
I love when I look around my house, it's hard to find an area where there isn't something I spend time working on with my hands as a way to put my personal stamp on my surroundings.
This makes my home feel just right for Ed and I – not overly styled… just cozy and our own.
I thought I would share the projects that I have on my 2021 "To-Do" list with you.
Some are small and will be done in a few days time. Others will take more time and will be ongoing and will be part of an ongoing series as we complete them.
But first I have to get organized. This won't take me too long since I keep on top of clutter by editing what I no longer use or like frequently. I am starting the year by donating the things I no longer need. It is what I plan to do right after I post this post. 🙂
Home Decorating & Improvement Projects I Am Planning
Add a Plate Wall in the Kitchen – As much as I enjoy drawing on the chalkboard wall that I created on the narrow wall in-between my kitchen and living room, I love my collection of white platters even more. One of my first projects will be transforming this wall to a plate rack wall.
2. New Table Top for My Kitchen Table – I have been searching for a new larger round kitchen table for some time. I have found many that I like, especially a few that have removable leaves, but the cost is out of the question.
I shared how I changed the top of the table in these posts – table covering that looks like wood and faux zinc, but even though I liked both of these – we need a larger table.
So we are going to keep the existing base that I like as it is classic in design and in contrast to all the wood in the room. I will remove the 4-foot round top and replace it with a 5-foot round top that we make from stock lumber.
I would like the finish to look like this table.
3. Add a New Covering on the Wall Behind the Table – Right now the window wall by the kitchen table has textured wallpaper. I would like to see more texture on the wall and am considering adding white horizontal panels or a grid wall.
4. Transform This Storage Closet – This closet is in the game room that at one time was a bedroom that needed a clothes rod in the closet that we don't use.
What we do need is a highly organized closet for a range of misc. items from the overstock of paper and canned goods, board games to family photos. I am thinking something like this closet.
Exterior & Outdoor Projects
5. Add Front Porch Railing – Since we removed the shrubs in front of the porch when we had the house painted, we need to add railings, not only for safety, but for overall curb appeal. In keeping with the modern vibe of this side of the house we are going to use cable railing.
I have been doing a lot of research and reading how-to's to figure out the best way to proceed and what power tools we may need. I figure we can start once the weather warms up which will be around mid March.
6. Kitchen Garden – We have already started this and hope to have a few raised beds ready for spring planting. I took this photo late yesterday afternoon when the area was in the shade. We have removed shrubs and are in the process of lengthening an existing French drain near the area.
Project I Am Dreaming About
This most likely isn't going to happen this year unless I win the lottery, but both Ed and I are serious about expanding the kitchen with an addition that looks like the open and airy space in the above photo.
We have a very small kitchen that we are content with, but it is tight and we get in the way of each other all the time when working in the space.
We are going to research costs and meet with an architect/builder to see what could be done.
DIY Decor
I always enjoy creating pretty things and will be sharing them as I make new items to decorate the house all through the year.
Your Projects
I receive hundreds of decorating questions every year and answer them directly to the reader.
It dawned on me that my responses to many of these questions are problems that many readers may have.
So starting this month, I will be sharing a reader decorating question and my response in a blog post. This will also open up the conversation in the comments where other readers can offer ideas that will in turn help all of us.
My Blogging Goal
My main goal here on the blog though is to continue to remind and inspire you to nurture the spaces that help make you live your best life possible.
Having a warm and well-kept home can enhance your life and we could all use a little more of this.
My 2021 decorating plan is simple:
Embrace and then add what I LOVE – If something makes you smile and feel good, make it yours!!! Find a way to add it and then enjoy it every single day.
Change What I Can – Re-purpose and use what you have to change things up. (I will be sharing how I just did just this to refresh my fireplace mantel decor for the winter months.)
Don't Worry What Others Think – It is your house afterall! Do it – In Your Own Style!
What would you like to see me post more about for 2021? After blogging for 11 years, I have covered a lot, but I know you may be looking to find out how to do something in particular. Let me know in the comments.
XO – Diane
Pin
Share
Tweet More